Title: Between the Devil and the Deep Blue Sea
Reader:
tipsy_kitty
Author:
saltandbyrne
Pairing: J2
Rating: NC-17
Length: 00:16:37
Warnings/Content Notes: hate sex, closet sex, mild bondage, mild D/s
Note: Recorded for
smpc.
Summary: Well, fine, maybe Jared had thought about it a few times, generally with his knuckles clenched between his teeth and his hand wrapped around his dick. But that didn't mean it was a good idea. Nothing involving Jensen fucking Ackles was ever a good idea.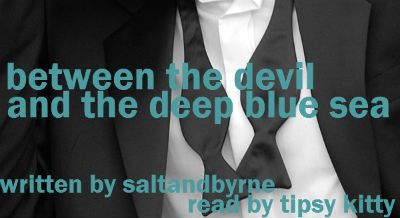 Download or stream

or

Read the fic