Title:
Bargains
Author:
marinarusalka
Artist:
moonlessnightz
Reader:
tipsy_kitty
Pairing: None
Rating: PG?
Length: 1:25:42
Note: Thanks to
marinarusalka for letting me record this great fic (one of the first fanfics I ever read!) and to
moonlessnightz for the lovely cover art! Recorded for the 2015 cakebang challenge at
cakehole_club. Also fills the kidnapping square on my shiny new
hc_bingo card.

Summary: Sam and Dean investigate a missing-person case in North Carolina, and discover that the situation is weird even by Winchester standards.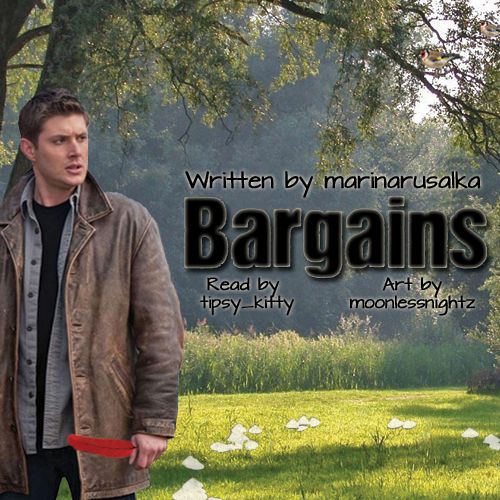 mp3 | m4b | fic