Title:
Winchester Rule #34
Author:
bewaretheides15
Artist:
ash48
Fandom: Supernatural
Pairing: Sam/Dean
Rating: NC-17
Contents/Warnings: Underage
Length: 0:24:24
Notes: Thanks so much to
bewaretheides15 for having blanket permission to podfic, and to
ash48 for letting me use her lovely motel collage for the cover art.
Summary: Theoretically Sam gets his sexual education at a series of middle and high schools crisscrossing the United States. How it actually goes is a little something like this.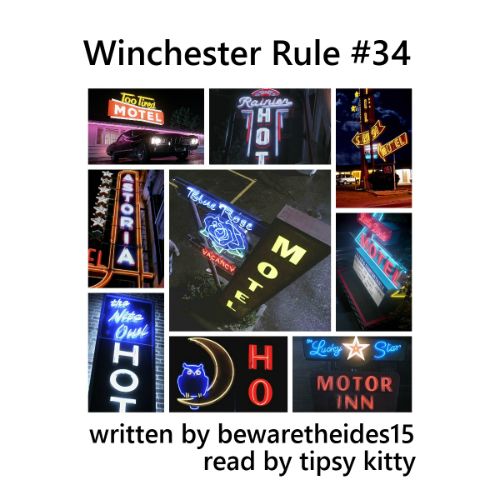 mp3

m4b

Stream at AO3